Pre Engineered Building Suppliers A Sunrise Sector For Pinax Steel
Since the 1990s, when India used to import PEB components, India's Pre Engineered Building Manufacturers sector has grown by leaps and bounds to emerge as a significant segment of the construction industry. Buyers across the country are becoming increasingly aware of conveniences and advantages while PEB manufacturers too have been investing in research and development. Their offshoots are spreading across various sectors owing to the array of advantages.
PEB for Whirlwind Construction
From a humble beginning to a widely accepted solution, Pre-engineered (or pre-fabricated) buildings have become the backbone of industrial and commercial structures thanks to its range of applications, replacing the traditional Reinforced Cement Concrete(RCC) structures. The trend has accelerated rapidly in the last decade with some whirlwind constructions. In 2011, China constructed a 15-storey hotel in just 6 days  to hit global headlines. Shortly afterwards, India constructed a 10-storey building in Mohali in 2012 in just 48 hours to become a talking point in local circles. This is when both customers and PEB manufacturers started looking at PEBs with serious intent.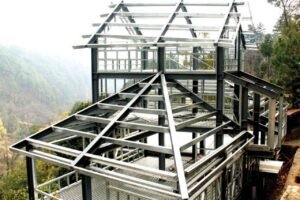 Benefits of Pre Engineered Buildings
While news headlines of ultrafast construction have continued to pour in through Covid times, PEB manufacturers still have to ensure that the other advantages of PEBs percolate thoroughly in the minds of their clients. Be it heat and termite resistance or resilience against strong winds or and earthquakes, there is growing awareness of its multiple benefits. Besides, environment awareness has led to people turning attention towards green projects where PEBs score big. Moreover, end to end processes ranging from manufacturing to installation enable systematic workflow due to which it becomes simpler to comply with national but international standards and upgrades. Several Indian companies have also invested in research and development efforts to ensure seamless installations.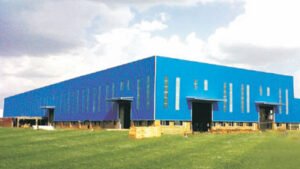 PEB in Industrial Applications
Pre-engineered buildings have naturally been most popular in industrial and commercial applications. "PEB construction is 30-40% faster than masonry construction. PEB buildings provide good insulation effects and would be highly suitable for a tropical country like India. It is ideal for construction in remote & hilly areas", says Mr. Sushil Gupta, Chairman and Managing Director, Richa Industries Ltd. Government authorities have increasingly opted for PEBs for railway stations, airport hangars, airports, stadiums, administrative buildings, offices, warehouses etc. In business and industry too, PEBs today are favored to replace concrete structures in many types of construction:
Industrial

— Factories, workshops, warehouses, slaughter houses, cement plants, etc.

Commercial

— Showrooms, distribution centers, supermarkets, cafes, restaurants, offices, automobile service stations, shopping centers with mezzanine floors, etc.
PEBs for Home, Shop and Office
While application of complete pre-engineered buildings is less widespread in residential buildings, recent years have seen growing acceptability even here. "Specialized PEB players are set to venture in high rise residential and commercial complexes also. The benefits of early occupancy by the use of PEB in the residential/ commercial segment would be the major USP for the segment. Hence, with widening base and overall growth in Indian industry the growth of PEB is set to continue, opines Rajiv Upadhyay, Vice President – Buildings Solutions Business, Tata BlueScope Steel Limited. 
Will PEB become the No.1 choice?
From there may not be unanimity many industry experts believe that the answer to the question is a yes. PEBs are already vital in commercial and industrial segments and market penetration is now in residential and government projects. PEBs are already the first choice for many types of buildings as enumerated earlier. Even in predominantly concrete structures, prefabricated metal units play a role. When planning malls, schools, recreational center's, office complexes or multi-stored residences, architects recommend PEBs for a variety of applications. As the industry evolves, and PEBs become pocket friendly the sector can only grow..