Steel to build the ideal workshop
When we hear steel and workshop the first thing that comes to mind is machinery. However, steel today is being widely used beyond machines or even beyond the generic industrial shed or warehouse for production units. Today's workshops can be mobilized as spaces for personal as well as community spaces. According to established steel building manufacturers, workshops can be fabricated for an array of advantages.
 Some common applications
Let us highlight some of the most prominent areas where steel is being used as building material
Prefabricated Garage Area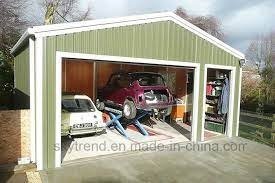 Prefabricated Garage Area
Warehouse for storage of mechanical equipment and tools
Storage of fixtures for furniture dealers 
Basement for storehouse/garage purposes 
Storing space for garden equipment like lawnmowers
Large scale farmers storing heavy machinery/tools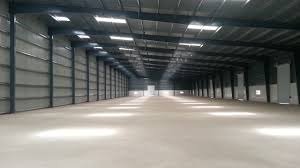 Agricultural Warehouse
Heavy studio/lab equipment storage space 
Industrial purposes like sheds and warehouses
Flexible to your needs
In a workshop, steel surfaces and structures are used to cater to a variety of needs and bring in greater efficiency of operations and management
Customization

: If your workshop space is built of steel then you have an array of customization options available. Versatility is a property not all raw materials own but with steel you can feel free to tailor your space in accordance with your requirements. 

Frames and partitions:

Steel can be used to create flexible divisions for storing equipment and relieve congestion. These separated spaces allow more organized areas for optimized space utilization.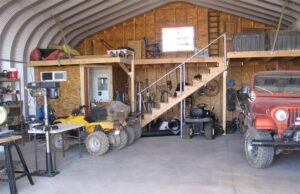 A steel workshop with partitions
Reasons for preference
You can not only get creative when building with steel but it is steadily becoming the material of choice when it comes to the construction of modern factories and warehouses. Today the construction industry contributes to more than 50% of the world steel demand. Rightly so considering the many advantages it promises. 
Endurance:

Due to its proportionate strength-to-weight ratio steel has one of the highest durability among metals. Greater endurance means higher resistance to any climatic or environmental issues that can degrade the erected building. 

Ease in assembly:

 Steel's chemical properties allow smooth and quick assembly of all the components. So no matter when you want to construct your workshop, parts are easy to assemble and put up on-site with minimum labour. It can also easily be segregated into parts, in case the constructed workshop demands changes or any renovations later.
Versatility:

The composition of steel makes it the most versatile of metals. Its properties can be modified to meet different process requirements and working conditions. 

Economy:

Cost-effectiveness is a well-known reason why so many people choose steel. It is not only one of the most budget-friendly construction materials available but also has high salvage value.

Low maintenance:

The high lifespan of steel means minimum maintenance of the structure. Using quality steel also reduces risk of damage further decreasing costs. 
Things to remember
When building with steel there are a few things that need to be borne in mind for comfort, safety and durability 
Cleanliness

: While steel surfaces require minimal maintenance in smaller steel construction spaces, smaller workshop spaces can accumulate dust, grit and moisture quickly. Regular cleaning prolongs the life. 

Insulation: Unlike concrete, steel is a good conductor of electricity. Ensure adequate insulation of all wiring to prevent accidents. Cable trays are recommended. 
Pinax is an established pre-engineered steel supplier. Through our consistent services and quality steel we ensure that no matter what you opt to build, the structure will meet all requirements. For specialized PEB structures, steel components and services, get in touch.