Green buildings and sustainable construction
Climate change and other environmental issues are becoming increasingly alarming. The construction industry too plays a part in damaging the environment, gobbling up nature in the rush for development and generating waste between 10-12 million tonnes every year. The quest today is therefore for environmentally friendly mediums for construction.  Certified green buildings are becoming popular for being ecology-friendly well as resource-efficient in nature. Let us highlight some of the most successful green building projects in India.
Infinity Benchmark, Kolkata 
One of the leading projects in the green map of construction. The Infinity Benchmark is Kolkata's first platinum-rated structure. Its green architecture utilizes the most eco-friendly mediums and technologies. From carbon dioxide sensors to utilizing recyclable construction material, this project boasts of sustainable steps one can incorporate while erecting a building.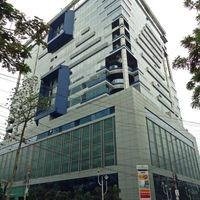 Infinity Building
Spread over more than 10 acres, the Suzlon One Earth is one of the largest green building projects in India. It has been mobilizing renewable resources to attain power and gained the limelight for being a self-sufficient and green corporate campus.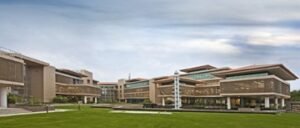 Suzlon One Earth, Pune
Rajiv Gandhi International Airport (RGIA), Hyderabad 
The RGIA has been notable in saving as well as producing efficient energy. The first Asian airport to gain the eminent Leadership in Energy and Environmental Design (LEED) silver rating. RGIA houses numerous plants and trees spread across more than 273 hectares.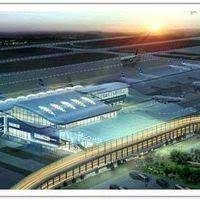 RGIA Airport
Awarded one of the highest LEED ratings, this Software Development block sets standards for sustainable site development and energy efficiency. The holistic approach focuses on five key areas, including – sustainable site development, water savings, energy efficiency, materials selection and indoor environmental quality. 10% of the total construction material is aluminium and steel.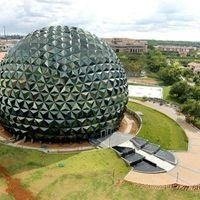 Infosys Building
Olympia Tech Park, Chennai
This certified green building has adopted a high natural lighting system, with one-third of the power being obtained from renewable sources of energy. Due to its sustainability, the Olympia Tech Park in Chennai, this building has achieved a LEED gold rating.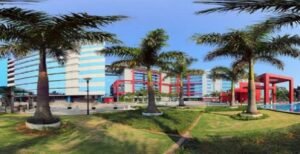 Olympia Tech Park
Prefab buildings – More eco-friendly
While a building must meet several norms for green certification, one of the simplest ways of 'going green' is to build with prefabricated steel. Apart from steel being recyclable, this is because most of the structures are manufactured off-site reducing the waste and pollution generated on-site to the minimum. An eco-friendly pre-engineered building material that provides a multitude of benefits. 
Pre-engineered building (PEB) construction has been seen as a distinguished aspect for the erection of green buildings. While there are ecological benefits, this form is also quick to assemble and more budget-friendly in comparison to construction using other conventional raw materials like concrete. Pre-engineered buildings can be designed for energy efficiency without compromising on commercial benefits like higher durability being, versatility, cost-effectiveness, time-saving, etc. 
These diverse ranges of benefits have made them gain an upper hand over other raw materials for the construction of buildings.
Pinax PEBs for green construction 
For those who would like a safe eco-friendly space to live or work in. Pinax PEBs are a 100% recyclable solution. Our team of experts from the Pinax Group provides all assistance for PEB projects along with being timely execution. Give us a call today