The right structure for your solar project 
With around 300 clear days in a year, India has huge potential, when tapped. can generate approximately 5000 trillion kWh per year of energy. 
Individuals, as well as industrialists, have identified the benefits of solar power being convenient in terms of operation and budget. Solar parks, power plants, farms are being developed along with many locals mounting solar panels on the roof of their houses as well. As of March 2019, the total installed solar capacity stands at 30 GW, accounting for an increase of 5 times in 3 years.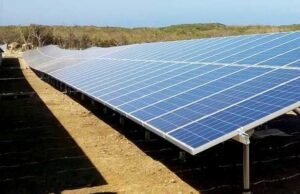 Img: Mounted solar panels 
Grid infrastructure plays an essential role in the placement of solar panels. Without proper support, we cannot ensure optimum production of energy. This is where solar mounting structures come into play. To put it simply, these solar mounts are a backbone for solar panels. Be it a solar farm or a power plant, a designed system is required for the setup of the panels based on local conditions. This is why solar mounts are available in a variety.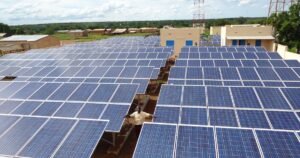 Img: Grid Infrastructure for a Solar Power Plant
Before mentioning the aspects that determine the right solar mounts, let us in short mention the types of solar mounts:
Roof mounts

Ground mounts 

Pole mounts 

Track mounts

Elevated mounts
                                          Img: Ground Mounts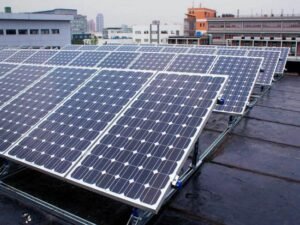 Img: Roof Mounts
Experts recommend the ideal mounts after inspecting the following factors
 Location: It goes without saying that the location of your solar power plant/farm is critical in determining the kind of mount that shall be installed for your solar panel. A flat and smooth surface would require ground mounts whereas a rugged surface can demand an elevated mount.

Sunlight: The panels need to be installed in a manner and direction to catch the maximum for greater energy production.

Construction Type: Residential, commercial or industrial, all buildings can install solar projects. However, residences require panels of a lower wattage than commercial and industrial installations. 

Corrosion: Solar mount systems are prone to get corroded with time. It is important to use quality galvanised mounts for longevity as they are exposed to sun, storm and rain round the year.
Quality solar mounts from Pinax 
A leader in pre-engineered steel structures, Pinax offers a range of solar mounts to choose from. Our team of experts shall also recommend the optimum type and configuration to suit your solar project requirements. Contact us for a free evaluation and quotation.